Discover Skydiving are helping to raise more money for this great charity Since 2011. Please feel free to join them on the day and take part in this years event.
Simply contact Laura and pay a £30.00 registration fee (to the charity) Raise Just £250.00 sponsorship and the charity will pay for the skydive.
Please contact Laura for 2015 registrations. 2014 registrations are ready fully booked Email Laura.Power@uhb.nhs.uk or call the charity to register 0121 627 5753 and the charity will send you details.
The last few years have proved a great success just a few of the 21 happy fund raisers below.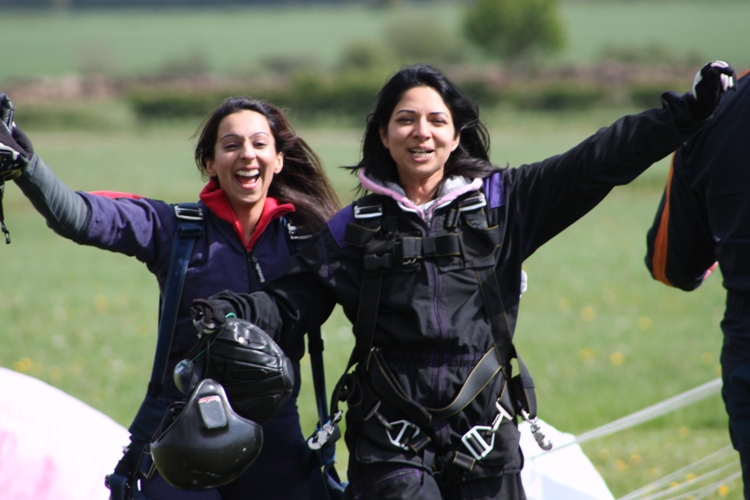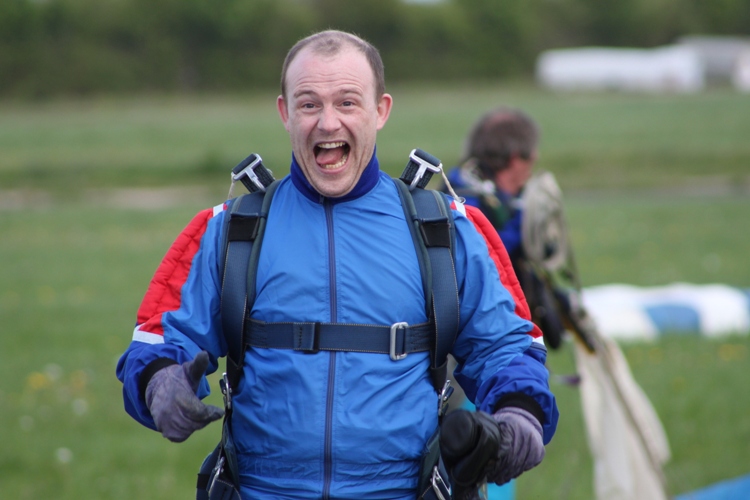 "Hi Dave
You may remember we organised a skydive through you for a group of our clinical staff earlier this year (The team of Radiotherapists).
We are looking to go bigger and better for a jump in spring/summer 2012 and were very impressed with your service last time.
Could you let me know what you capacity is in terms of numbers for a weekend jump in May/June/July.
Many thanks
Paul"
Paul Mitchell
Corporate & Community Fundraiser, QEHB Charity"
Tandem Skydiving Event Feedback.
A big thank you from us for looking after our fundraisers – it was a fantastic result donations-wise!
Queen Elizabeth Hospital Birmingham Charity exists to support the patients of the Queen Elizabeth Hospital Birmingham, including the UK's military patients who are treated at the Royal Centre for Defence Medicine. None of the donations we receive are used to replace government funding as we pay for equipment, facilities and research over and above core NHS services. To continue with this work, we rely on the generous support of individuals through donations and fundraising. Cheers Paul, Paul Mitchell Corporate & Community Fundraiser
Queen Elizabeth Hospital
Queen Elizabeth Hospital